Winter is officially here. Maybe for some of you it feels like you've just made it through the first long stretch and are now girding your loins for the second.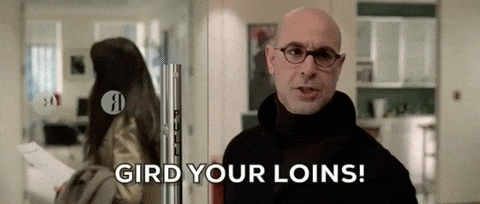 I'm not so chummy with the season these days. Once, when I was new to the North, naivety set my eyes sparkling at the sight of snow. But after seven years of muddy slush and black ice and biting winds—all with the added bonus of being a native South Floridian—I'm fairly jaded when I see those frosty flakes floating down.
Given that seasons are actually a thing up here (as opposed to the ephemera I used to dream about through eternal summer), I have a veritable arsenal of coats in my closet. Regardless, as the temperatures started to drop, I felt that something was missing. Whozits and whatzits galore aside, there was a gap in my outerwear wardrobe that needed filling. As they have yet to disappoint me, there was one place I naturally turned to: Aritzia.
As I set out on my search, my new coat needed to meet three critical criteria.
Long. Knee-length at least, if not longer. These days I'll opt for straight-leg jeans more often than skinnies, and those pair much better with booties than with knee-high boots. So the more leg coverage my coat could provide, the better.
Warm. A sun-facing window and unpredictable radiators create a fun conundrum in the office: it gets especially stuffy when it's sunny out, no matter the temperature. With Calliope needing two to three walks throughout the workday, I needed a coat that I could throw on over a t-shirt and stay comfy cozy out in the cold.
Comfortable. On occasion, I'm willing to sacrifice some comfort and/or function for the sake of style. Not so for a piece that I plan to wear often. Since my new coat would likely be my daily topper, comfort was key.
After some online research, I walked into Aritzia Rock Center convinced I would be purchasing one of two coats that day: the Super Puff Long or the St. Anton Parka. Luckily, both were on hand for me to try on. I visited the delightfully quirky Super Puff display and slipped into my first option. Alas, though it met all my criteria, its sheer volume didn't flatter my figure at all.
So I moved on downstairs and tried on my second option, along with a third recommended by a sales associate. I scrutinized myself in the mirror, dubious. The St. Anton ticked two of three boxes for me but fell short on the comfort factor, same with the Bancroft Parka. By this time, hubby had found a chair to doze off in and I stood before him at a loss. I hadn't come in with a Plan C…
A rack of coats nearby caught my eye and I wandered over thinking, 'eh, what the hell?' It was the Summit Long Parka collection. I'd had my heart set on some shade of olive or green, or so I'd thought. The plush gray lining of the Dark Shadow colorway caught my eye and I pulled the coat out to further admire it. The color was beautiful, the length was right, and the stats provided on all TNA coats assured me it would fend off the cold. All that was left was to check for comfort.
Eureka, and how.
The Summit was so cozy. The faux fur lining from the hood to the waist felt like a warm hug. The pockets held some bonus toasty plushiness. And while sturdy, the coat gave enough so as not to restrict; the double zipper allowed for extra moving room in the legs when needed, too. Overall, I loved it.
So if you're in the market for a new winter coat, I can't recommend the Summit Long Parka enough. It comes in five pretty neutrals, all of which will keep you comfy all winter long.
P.S.: My favorite fitted turtleneck from last year is back with a new name, the Only by Wilfred. I highly recommend the Inland Grey and Rustique colorways. Both are sold out online at this point, but that's just the perfect excuse to head to your local Aritzia and max out that Aritzia gift card someone surely got your for the holidays.